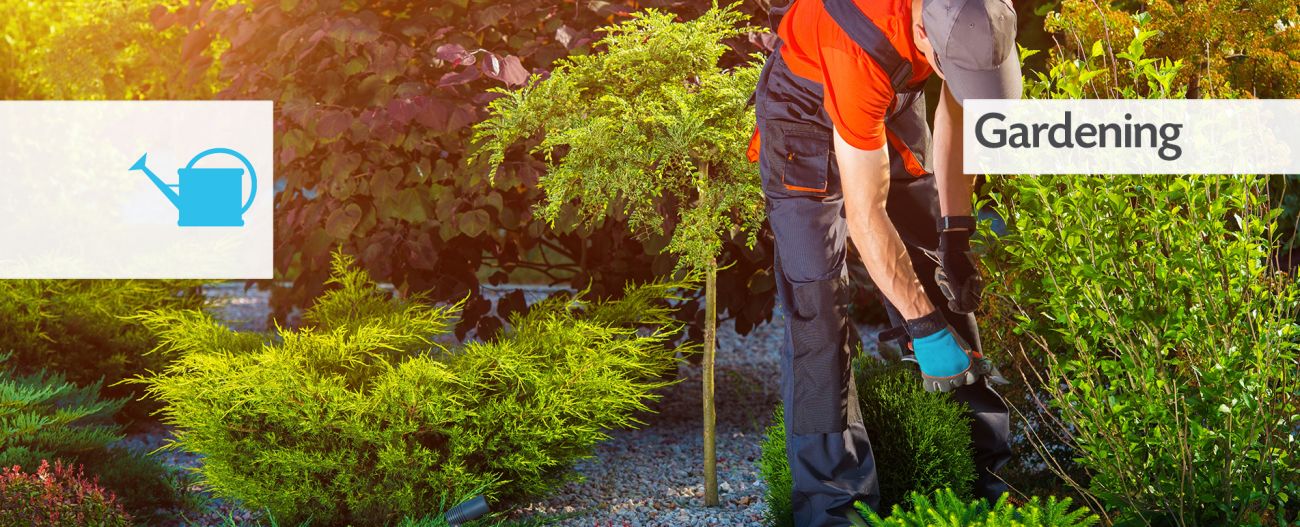 Other custom job e.g. gardening services in Dubai and UAE
How do you want to decorate your garden? What do you require to maintain your garden?
No matter what your requirement is, you can always call for a professional handyman service to help you in building and maintaining garden based on the area available.<br/>There are many things that a gardening team can do to help you get the most out of any property. You can always get in touch with us for help for taking care of any garden related things on your property. It is all about giving your property a great look that is comfortable and easy to enjoy.
You can contact us for a gardening professional who can help you in maintaining your yard and landscape. A gardener can help with fertilizing, mowing, weeding, watering and aerating on the given area of your house. A well-maintained garden is important to create a comfortable space on your property.<br/>You can also schedule for regular maintenance services which can be weekly or fortnightly based on your requirement.
If your garden is big enough to plant big trees, then you can also make provision for water setup. A handyman team will help you in preparing a gutter system to redirect water from your plot. A rain barrel can also be fixed to provide you with a space to store water which can be diverted to the plants later. The barrel can have filters for water treatment and thus ensuring clean water supply.
An irrigation system can also be arranged which includes a variety of sprinklers. A better irrigation system will help you in creating a nicer landscape or garden as you save your time on hydrating it. For a good system, a strong water pump and a reservoir are required. When everything is arranged properly, your garden will grow healthy.
Outdoor furniture spaces are a great idea for any house. You can place a beautiful and comfortable patio in your exteriors that can be used for outdoor dining or cooking occasionally. You can also get a new pergola or gazebo added to your property if you have space for it. Before buying for exteriors, make sure that you have enough space to place the furniture comfortably and that it should be an obstruct while moving.
Trees can be beautiful but sometimes they might get in the way of your property or even sometimes are prone to some damages. A handyman service will help you in removing all kinds of trees. These include massive trees or ones that might have died. Any tree that is too close to your property can also be removed. Lots of effort is required in removing the tree but it will be worthwhile if you know how to make it run right.<br/>Contact us if you need assistance with all sorts of things in your home. You can contact us to get any concern for your yard to be taken care. Whether it involves adding something new or just making it easier for you to take care of your space, you can trust us for all your needs.
Related Blogs

5 Things To Think About When Hiring a Pest Control Company

Garden Maintenance at Your Fingertips