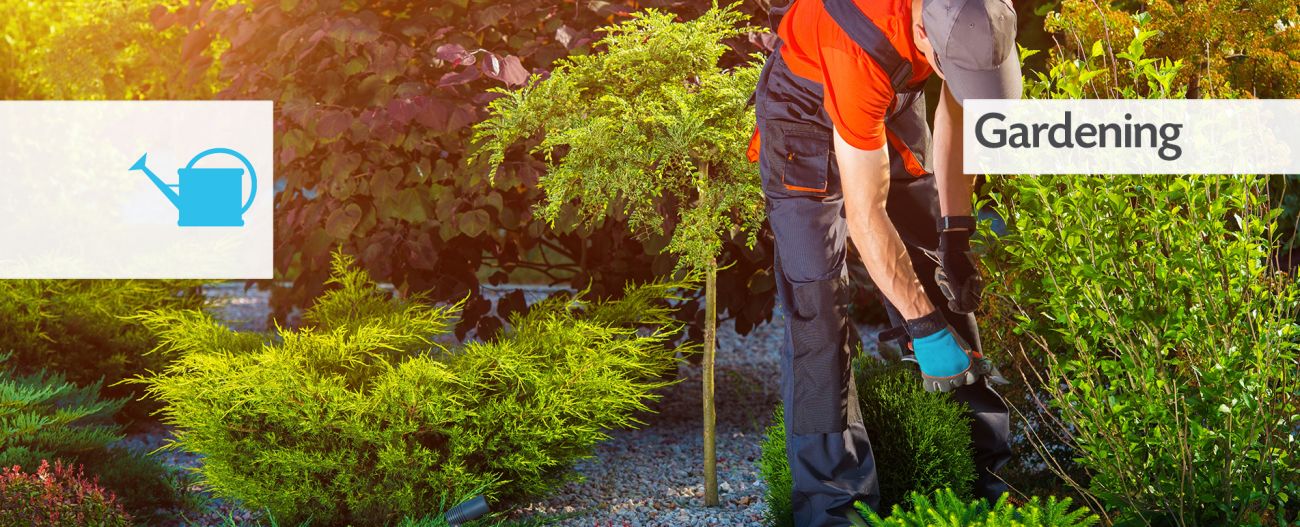 Irrigation system repair in Dubai and UAE
Proper irrigation is very important especially with the severe climate in the UAE and lack of it often leads to lawn pests and other maintenance issues. You can ensure your garden is always healthy by hiring irrigation specialists through HomeGenie. They deploy the best techniques and apt sprinkler system to ensure top quality results. At HomeGenie we offer these services from the most trusted sprinkler system contractors in Dubai. The advantages of this service are hassle-free installation and configuration, proper distribution of water and maintaining the optimum levels of moisture in plants.
Gardening Services in Dubai, UAE
An excellent irrigation system will make an actual difference to any landscape or yard in Dubai. You have to use a kind of system that can water your plants correctly. This is all about giving your garden a better appearance but it's especially important to see how well your system is organized.<br/>Failing to use a proper system for watering your plants and other green spots will cause those plants and grasses to die off. They need water to stay hydrated, so they will not weaken from the intense heat that Dubai is known for.<br/>Fortunately, an irrigation system can be prepared in your home by installing few basic instruments. These can be added to improve how well your property will stay hydrated:<br/>A water pump can be added to your system which will move out the water to many places in your yard. The water pump can be adjusted with a control panel that regulates the functioning and movement of water.<br/>A water reservoir can also be applied. This will link to the pump and will include a space where clean water can be used for the irrigation process. The reservoir may be connected to a plumbing system and can have filters to purify or remove wastes from the water before it reaches plants.<br/>The appropriate sprinkler heads for your system are also important. These must be placed in a manner that they cover the entire area.<br/>Every part of the irrigation machinery is important as the watering to the plants should be done in a proper way. By using the right type of setup for your property, it should be easy for you to get the most out of your yard without creating any problems.<br/>You can prepare an irrigation system with three different standards in mind. The various irrigation systems are based on how they work to get your yard watered properly:<br/>A sprinkler system can be installed with several sprinklers that are about 30 to 50cm in height and will water across your yard or landscape. You can add as many of these as you want but you should see that your irrigation system is capable of working with all those sprinklers and that water can easily spread across the area.<br/>A drip irrigation system can also be used. This is where you will water the roots of many larger plants in your yard. It can work well for rose plants and other thick bushes where traditional sprinklers might not work. A drip system can be organized anywhere in your yard but it works well in larger areas.<br/>A traditional hand-based irrigation system can work too. A system can come with a proper hose that you can use when you're trying to water some more sensitive spots or places that typical sprinklers or drip irrigation materials might not get into.<br/>The requirement of your irrigation process will vary based on the arrangement of your property and the types of plants that you've in your garden. You can always consult a professional to get a clear idea of what might work best when getting your property ready for instrumentation.<br/>Getting a proper irrigation system set up on your property can make a real world of difference. Make sure you follow the process and install the setup properly to get the most of it for your yard.
Related Blogs

5 Things To Think About When Hiring a Pest Control Company

Garden Maintenance at Your Fingertips