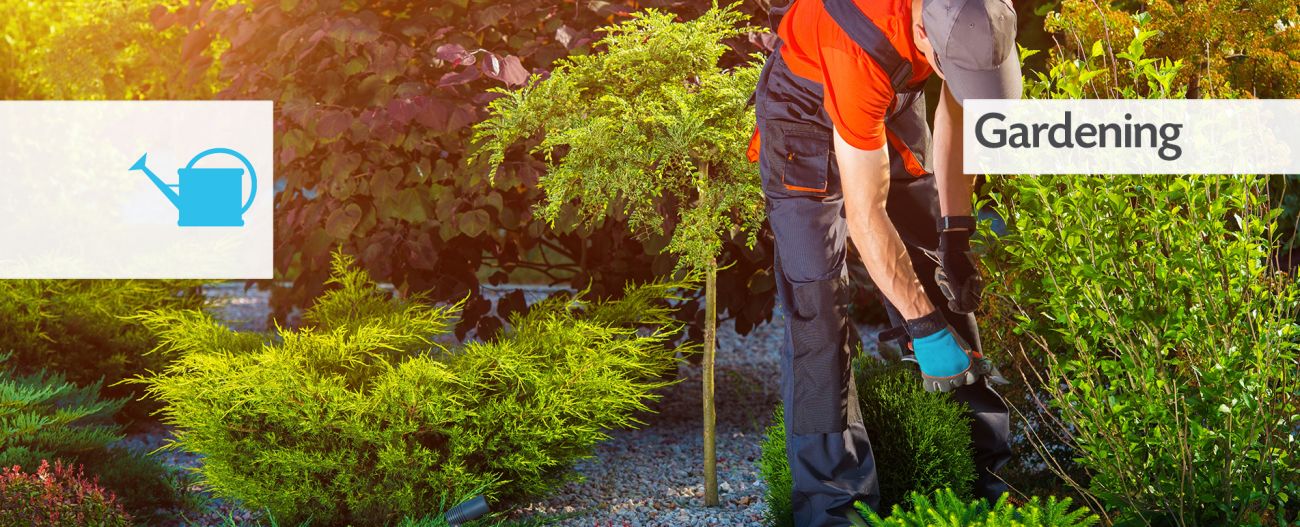 General Maintenance
The backyard might be your favourite spot in the home. To keep it looking lush and beautiful always, you can opt for a hassle-free general maintenance package from any of the service providers hired through HomeGenie. This service usually covers lawn care, grass cutting, shrub reshaping and pruning, hedge cutting and trimming, feeding and fertilizing and much more. At HomeGenie we offer professionals from expert landscaping companies in Dubai. All service providers have a wide array of packages to take care of your requirements and provide warranty on labour too.
Services
FAQs
Home genie will first inspect the location and diagnose any problems. This will be followed by the estimation of work, parts, materials and labour. A bill estimate will be prepared and given to the customer. The customer has the option to decide on the date of beginning the work based on the availability of time, labour and materials.
Our services are inspection based. An initial call out charge is worth AED 150 for the first unit. The call out charges are to be paid after the inspection of the garden. Any minor work that can be completed within the 1.5 hour deadline will be attended. Any later units are charged an additional AED 150. It will be helpful if the customer gives us access to a handy man and a support staff ladder for better execution of work.
Gardening Services in Dubai, UAE
The backyard is the favorite spot in a home for many people. For kids, its fun to run around in, for adults, you can grow fresh produce and even grow flowers for a special themed dinner. However, maintaining a garden can be hard and tricky. Many times you might also not have time to maintain a garden. Home Genie's expert landscapers and professionals offer expert solutions to all your gardening problems.
A garden consists of shrubs, lawns, grass, plants and hedges. Each of these needs individual care. Moreover, a garden also requires fertilizers and insecticides for proper maintenance. Home Genie offers solutions to each of these garden problems.<br/>1) Grass – For proper maintenance of a garden, grass has to cut regularly. If grass is not maintained well, then it may grow long which will give your garden an ugly look. Your grass might also have weeds in them, which can kill other plants. Regular cutting of grass reduces this problem. Maintaining of grass also includes regular watering and fertilizing.<br/>2) Hedge and Bush Trimming – Similar to grass, an overgrown hedge will look bad. Hedges and bushes need to be trimmed regularly to give your garden a nice look. Bushes can be trimmed in special shapes to make your garden look unique. Bushes also need to be watered regularly.<br/>3) Weed removal – Nothing makes your garden look worse than weeds. Weeds can kill other plants and can grow extremely quickly over other plants and trees. Weeds need to be removed at regular intervals. Weeds can be removed by weedicides or by manually plucking them.<br/><br/>) Watering – A garden cannot survive without water. In Dubai's arid and hot conditions, if your plants are not watered regularly, they can easily get wilted. Regular watering of plants will keep your garden lush and green.<br/>5) Leaf blowing and driveway cleaning – These services are there to remove any dead plants and leafs that fall on the ground. Leaf blowing removes dead leaves and grass, thus making your garden look lively and alive.<br/>Home genies' services include planning your garden from the start to planting and regular follow up. We have partnered with expert landscape designers for hassle free garden maintenance. Home genie's solutions include cover pruning and hedging, weed control, watering, leaf clearing, trimming and hedging of leaves and shrubs, composting, lawn dressing and fertilizing, tree removal, seasonal splitting and replanting of plants, indoor plant maintenance and garden clearance. Other than this, home genie also helps you install water features and state of the art irrigation systems. This saves the environment by avoiding extra usage of water and saves you money
Related Blogs

5 Things To Think About When Hiring a Pest Control Company

Garden Maintenance at Your Fingertips