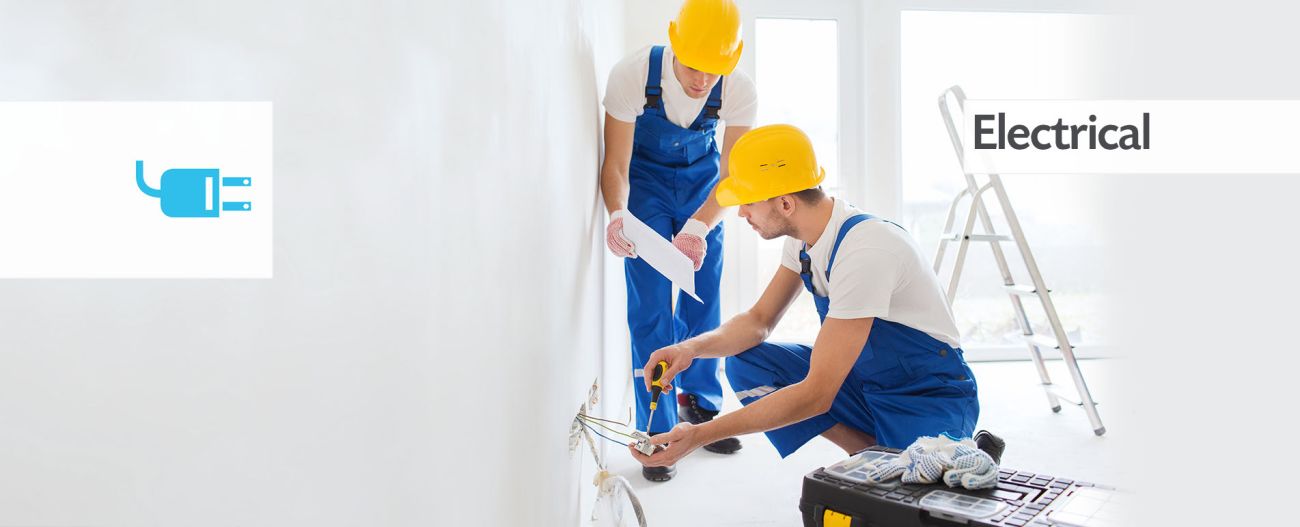 Wiring installation
Good quality and professionally laid out wiring is extremely important for the electrical circuits to work well over a long period of time. A short circuit or defect in the wiring system may lead to unwarranted incidents and hence there should be no compromises during a wiring installation, modification or repair. HomeGenie offers the services of well qualified and trained electricians in Dubai who are available round the clock for emergency requirements. Book an electrician in Dubai from HomeGenie for a hassle-free experience.
FAQs
Although while having the meeting with your electrical expert you can ask and tell about the services or the fixatives you need to have the better picture of the work. Most standard services include light fixtures and switches, wiring and provision for internet, telephone, wall outlet power points, television (cable or satellite connection), home theater, security CCTV, energy management, etc. You can provide a clear idea of various gadgets to the workers so that the work can be done accordingly.
When the service is confirmed, you can fix up the time for the job. Generally the work completion depends on the construction plans and the local permits. It's not necessary to be around always when job is in progress as long as access is provided to the service team.
The two most important factors for the lifelong safety of homes are professional work and good quality wires. During our service we leave no room for negligence, we value your safety as much as you do. We also provide services like handling the wiring termination into the wire sockets and installing white channels on the outside of the walls. Whether a new house or the old, our professional will come and inspect the entire area for wiring and will explain you where the repair is needed or the places installing is required.
Electrical Services in Dubai, UAE
If you are setting up a new home or living in the same apartment from a long time, electrical fittings, repair and maintenance will always be a key requirement for you. Also, there could be a number of electrical problems that might occur out of the blue, such as the lights or appliances not working, malfunction of sockets, noise and leaks from water motor or pump and so on. Rather than trying to fix these day-to-day issues yourself, opt for professional help.
HomeGenie has partnered with a plethora of electrical companies in Dubai. These companies provide comprehensive inspection and full-fledged repair, installation and maintenance services. Most of these companies also have 24/7 help desks and high-skilled emergency teams in place to cater to all your electrical needs.
You can expect a wide spectrum of services covered by any of these partners. Some of which include, troubleshooting electrical issues, repair of fixtures, periodic maintenance, installation of new appliance/ lighting, and making of new lines and connections.<br/>What's more, HomeGenie vets all its partners based on their customer service and safety standards. Keeping your home safe from all hazards and preventing any damage forms the core of any service. So you can sit back, relax and leave it all to the professionals when faced with any electrical problem or requirements.