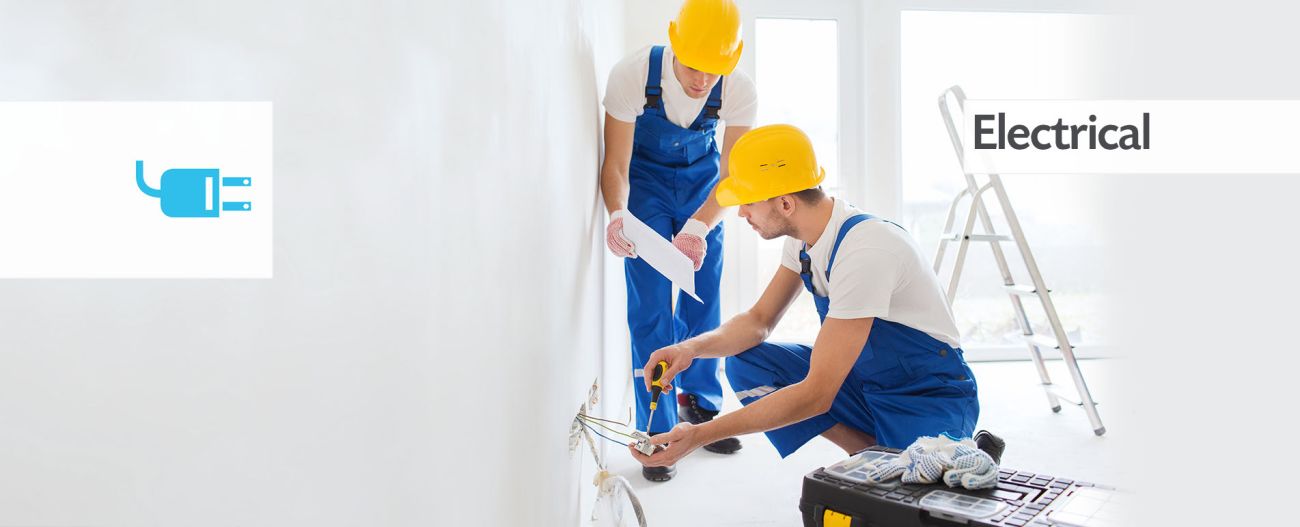 Water pump or motors issue
You could be facing one of these issues with your water motor or pump, either it's not turning on, there is a noise or it's overheating. Don't worry, you don't need to look beyond HomeGenie's service partners. They are highly seasoned and equipped to repair your broken fuse, pump wire, capacitor and other related parts. At HomeGenie, we provide expert electricians who offer water pump repair services and specialise in all types of water pump maintenance services. In addition to this, HomeGenie's partners are known to offer cost effective services and at a premium quality every time, which reduces the burden of repeated maintenance and saves future costs.
FAQs
Before the pump fails, there are many signs- Few of the early signs are, decreased water pressure, air spitting out from the faucet, dirty water, unusual high bills and loud noises. If you see any such signs call an electrical professional to fix up the issue before the pump stops and you may be able to save on costly repairs.
To reduce the repairing costs, we have a complete knowledge on which kind of pump you require and get good quality equipment. Old shallow wells normally need above ground jet water pumps, while the deep ones require the submersible well pumps. Choosing submersible well pumps is a good choice as they lasts longer. Also have maintenance scheduled for your water pump annually, to avoid any kind of huge replacement or repair. The inspection will let you know the repair date or replacement date of pressure switch or tank. Also whenever you are buying a water pump, be sure in seeing the license of the contractor, which will help you in avoiding future problems.
Electrical Services in Dubai, UAE
If you are setting up a new home or living in the same apartment from a long time, electrical fittings, repair and maintenance will always be a key requirement for you. Also, there could be a number of electrical problems that might occur out of the blue, such as the lights or appliances not working, malfunction of sockets, noise and leaks from water motor or pump and so on. Rather than trying to fix these day-to-day issues yourself, opt for professional help.
HomeGenie has partnered with a plethora of electrical companies in Dubai. These companies provide comprehensive inspection and full-fledged repair, installation and maintenance services. Most of these companies also have 24/7 help desks and high-skilled emergency teams in place to cater to all your electrical needs.
You can expect a wide spectrum of services covered by any of these partners. Some of which include, troubleshooting electrical issues, repair of fixtures, periodic maintenance, installation of new appliance/ lighting, and making of new lines and connections.<br/>What's more, HomeGenie vets all its partners based on their customer service and safety standards. Keeping your home safe from all hazards and preventing any damage forms the core of any service. So you can sit back, relax and leave it all to the professionals when faced with any electrical problem or requirements.