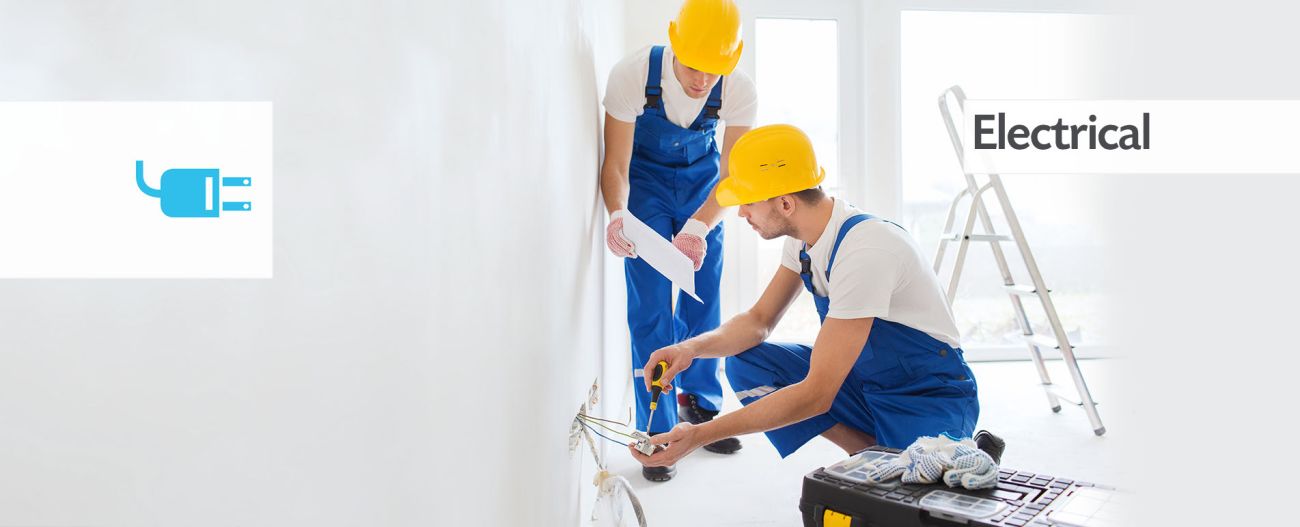 Power tripping or no power supply
No power supply is an emergency as all electronic equipments cease to function unless there is an available power backup source. Ensure that the DEWA bills have been paid to maintain an uninterrupted power supply at home. No power supply can also be a result of MCB/ fuse tripping.<br/>A Miniature Circuit Breaker (MCB) or fuse detects the fluctuations in the circuit and protects it from over load current. In case of an abnormality the MCB or fuse will break to protect the equipment. HomeGenie's technicians keep safety first and conduct the MCB or Fuse change skillfully to prevent any accidents in your home. At HomeGenie, we provide expert electricians who offer various electrical repair services in Dubai. They are available round the clock and guarantee the highest quality and safety of work.
FAQs
If the power trips at your home, the first thing to do is to locate where your circuit breaker is and find if the button is tripped. If it is tripped it's due to some appliance, otherwise there is some internal issue. Precaution is better, and hence don't try to repair yourself and risk your life. Immediately call the electric professional for the right and safe help.
The golden rules are that whichever heavy appliances you have at home unplug them. Heavy appliances are the ones which have earth wire like television, washing machine, fridge, AC, etc. After switching off, all the members of your home can sit in one room with the candle on. If you know about RCD then after unplugging you can try pushing each button up in the main circuit breaker and try seeing which appliance is making the power trip. But if this does not work, then you will have to wait for the experts to do the work for you.
Electrical Services in Dubai, UAE
If you are setting up a new home or living in the same apartment from a long time, electrical fittings, repair and maintenance will always be a key requirement for you. Also, there could be a number of electrical problems that might occur out of the blue, such as the lights or appliances not working, malfunction of sockets, noise and leaks from water motor or pump and so on. Rather than trying to fix these day-to-day issues yourself, opt for professional help.
HomeGenie has partnered with a plethora of electrical companies in Dubai. These companies provide comprehensive inspection and full-fledged repair, installation and maintenance services. Most of these companies also have 24/7 help desks and high-skilled emergency teams in place to cater to all your electrical needs.
You can expect a wide spectrum of services covered by any of these partners. Some of which include, troubleshooting electrical issues, repair of fixtures, periodic maintenance, installation of new appliance/ lighting, and making of new lines and connections.<br/>What's more, HomeGenie vets all its partners based on their customer service and safety standards. Keeping your home safe from all hazards and preventing any damage forms the core of any service. So you can sit back, relax and leave it all to the professionals when faced with any electrical problem or requirements.