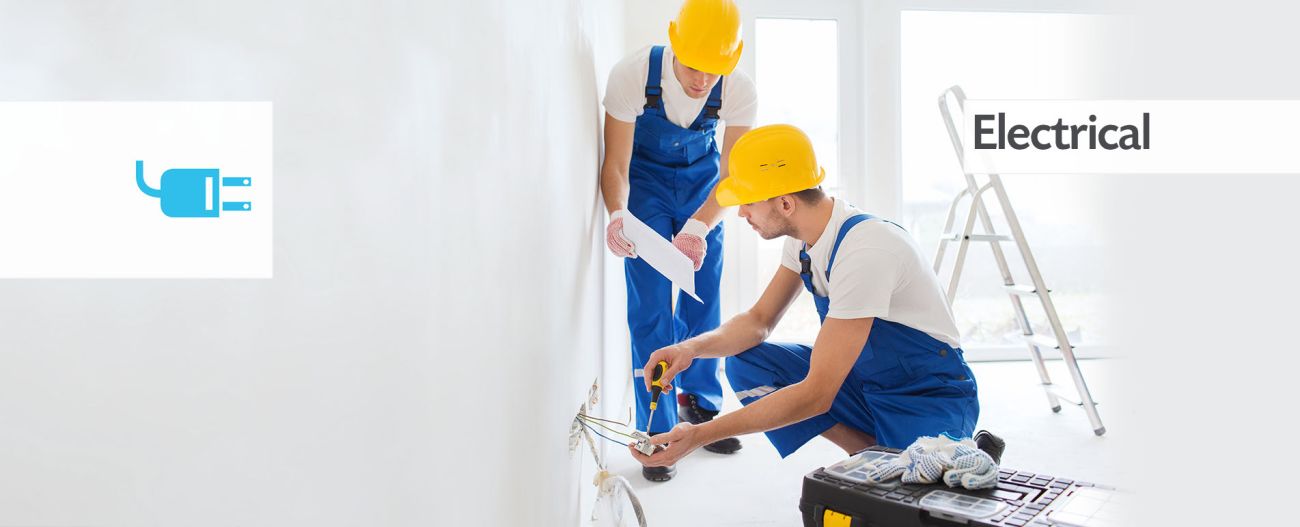 Ceiling fan installation in Dubai and UAE
The main purpose of the exhaust and ceiling fan is to provide proper ventilation where they are installed, and remove any kind of smoke or unwanted smell. This service involves, fan bearing, rewinding and installation, for which proper tools and expertise is required. Based on your requirement you can easily hire a partner through HomeGenie and have all the fan issues taken care of professionally. At HomeGenie, we provide expert electricians who offer various electrical repair services in Dubai for any faulty ceiling or exhaust fan. Few of the many advantages of hiring a HomeGenie partner are excellent quality workmanship, timely execution and highest safety standards.
FAQs
Before you pick up an exhaust fan, you should understand its size if it solves the purpose of reducing the odor and moisture. When you are selecting a fan do check its sones & CFM. CFM stands for cubic feet per minute which give the knowledge of airflow. You have to check this with reference to the size of your room. Sones describe the volume of the fan when it will be switched on, so always decide on a lower value. Also while buying make sure you select an energy efficient product. We provide the analysis service and can suggest you the best exhaust for your bathroom.
hile selecting a ceiling fan for your home, know what options you need- pull chains, wall switch control or remote control. If your home has a low ceiling, then you can opt for pull chain as it will save electricity. Remote control fans work better in high areas and the light fixtures can be replaced by this fan. But if you don't want to keep checking the batteries and you have children at home who can break or lose the remote, you can still opt the easy and traditional method of the wall switch.
Electrical Services in Dubai, UAE
If you are setting up a new home or living in the same apartment from a long time, electrical fittings, repair and maintenance will always be a key requirement for you. Also, there could be a number of electrical problems that might occur out of the blue, such as the lights or appliances not working, malfunction of sockets, noise and leaks from water motor or pump and so on. Rather than trying to fix these day-to-day issues yourself, opt for professional help.
HomeGenie has partnered with a plethora of electrical companies in Dubai. These companies provide comprehensive inspection and full-fledged repair, installation and maintenance services. Most of these companies also have 24/7 help desks and high-skilled emergency teams in place to cater to all your electrical needs.
You can expect a wide spectrum of services covered by any of these partners. Some of which include, troubleshooting electrical issues, repair of fixtures, periodic maintenance, installation of new appliance/ lighting, and making of new lines and connections.<br/>What's more, HomeGenie vets all its partners based on their customer service and safety standards. Keeping your home safe from all hazards and preventing any damage forms the core of any service. So you can sit back, relax and leave it all to the professionals when faced with any electrical problem or requirements.